Remote
HealthCare
Workshop at
National Hellenic Research Foundation
DAYS HOURS MINUTES SECONDS
Be there virtually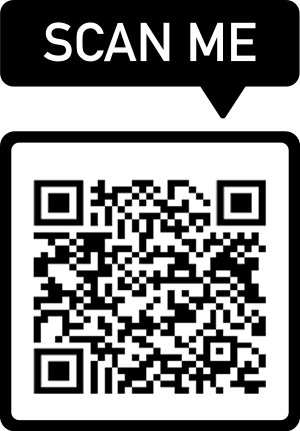 Remote HealthCare Workshop
Athens 20 November 2023 18.00 PM CET +1
We discuss
We present
existing innovations
Healthcare organizations are constantly looking for unique ways to leverage disparate data, make faster-informed decisions, and decrease the cost of care. During this event, attendees will gain an understanding of the DOCTORSHELLO ecosystem, as well as insight into how CAREPOI will support innovative electronic healthcare servicesa in the near future.
Speakers and Presenters
Honored and Invited Speakers
Workshop Organizer
DOCTORSHELLO ecosystem
DOCTORSHELLO is a 2-Stars selected EIPonAHA Reference site. AHA Reference Sites are an alliance of ELECTED stakeholders that implement or develop innovative and person-centered solutions and digital technologies to address care needs and priorities for active and healthy ageing....
Learn more
Attendants
Who's going to attend
Attending a workshop on healthcare can prove to be extremely enriching in the long run. You get to meet people from different fields who are united by the goal of enhancing healthcare systems around the world. Register today to avail of this opportunity.
Health Providers
Remote HealthCare Workshop, will host health providers from different specialties. With valuable insights, ideas and years of on-the-job experience, they are powerhouses of knowledge. Utilize this opportunity to learn from them.
Hospital administrators and founders
Hospital management teams and eminent chairpersons are also on the Remote HealthCare Workshop list of delegates. With many keynote speakers and panelists being hospital administrators, you will get to know success stories that can be implemented in your healthcare organization. Make sure that you get in touch with them to streamline healthcare processes and manage daily tasks in your organization.
Startups
Startup founders, CEOs and budding entrepreneurs will talk about their ideas during the dedicated presentation sessions at the Remote HealthCare Workshop. With the potential to change the future of healthcare, keep an eye on these ideas and products!
Investors
Global investors and venture capitalists will attend one of the most-renowned healthcare workshop to watch entrepreneurs present their ideas and products. If they like their ideas, they might offer to fund their startups.
Policymakers
"Policymakers play a pivotal role in shaping healthcare policies, which have far-reaching impacts on the entire healthcare ecosystem. These policies not only radically affect patient treatment plans and programs but also have consequences for businesses and, inevitably, the mental and physical well-being of individuals. With this in mind, the Remote HealthCare Workshop will host well-known policymakers to facilitate a freewheeling discussion on the latest healthcare policies rolled out by various governments."
Technologists
Medical Physicists, AI, VR, bioprinting, big data, AR and robotics are making inroads in the healthcare and pharma industry. Acknowledging their importance in enhancing patient care, the conference will host tech experts who will acquaint healthcare professionals with these technologies.
Pharma experts
Scientists and CEOs from research-based pharmaceutical firms have been regulars at the Remote HealthCare Workshop. Ensure that you get in touch with them during the networking sessions to gain knowledge of drug delivery systems and to discuss partnership opportunities.
MAIN EVENT FOR WORKSHOP 2023
CAREPOI SYSTEM
The presented system at Remote HealthCare workshop (2023), enables healthcare professionals to connect with patients remotely to provide convenient clinical healthcare from a distance. Moreover, a full range of CARE Stations have been developed to meet the requirements of different environments (e.g. Highly mobile telemedicine kit, Enclosed Model, Roll stand Model and many more).
Supporters & Sponsors
Supporters & Collaborators